On The Road Again: Oh the Places You'll Go
Newsroom
Jan 27th, 2015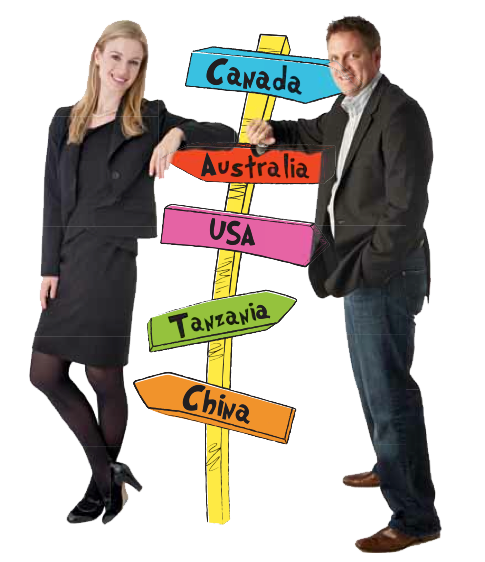 If you had told Mike Trotman's 22-year-old self he would end up selling cars for a living, the younger alter ego probably would have laughed in your face.
"I had no interest in the auto business," he says. "I was aware of all of the stereotypes… I wanted no part of it."
After being named to this year's Forty under 40 by Business in Vancouver, in addition to other awards, it's unlikely many now would question the wisdom of the path his career has taken. At 38 years old, Trotman is the President and CEO of the Trotman Automotive Group (aka TAG) four dealerships with estimated annual sales of $120 million.
In some ways, you could say the auto industry, as well as UBC, are in his blood. Mike was born less than nine months after his father George (UBC BCom 1968) and mother Anne (UBC BEd 1967) opened up a used car business. By Grade 8, Trotman was working in his spare time at Langley Chrysler. He would wash vehicles, eventually working his way up to writing service orders.
"It was a big deal to have a car," he says with a smile. "My dad said 'earn some money, and I'll sell you one at a good price.'" The lesson that nothing was going to be given to him stuck with Trotman, even as he drove around in his white Datsun B210.
After graduating with a BCom in 1994, he and a group of close friends decided they wanted to travel in Australia and Southeast Asia. To fund the trip, Trotman decided to try his hand at selling cars, knowing that he wouldn't be getting any special treatment because he was the boss' son. In fact, it was the opposite.
"It was how do I put this uninspiring, to go work for the sales manager. There was this attitude of 'what does this young guy know.'"
He still remembers making his first sale. It was a Saturday, and there was a young man looking at a truck. The other sales staff hung back, in almost a challenge, waiting to see what Trotman would do.
"I just went and talked to him, established a relationship," he explains. "And when I sold him that Dodge Ram I thought 'I can do this, I can be successful.'"Rising to the top of the sales board wasn't enough to dissuade him from his plans. When he returned from his trip six months later, he went back to selling, just as his father was contemplating retirement.
Although Trotman's brothers Mitch and Brad are now involved in the business, at the time they were still in school and had other interests. Trotman worked his way through different departments at the dealership, before taking over all operations in 1998. At the time, that made him the youngest principal of a Chrysler dealership in Canada.
Ultimately, youth wouldn't end up being his biggest challenge. In the late nineties, market share began shifting more and more quickly from domestic to Asian cars. There was also a corporate culture clash when Mercedes took over ownership of Chrysler, and in spring 2008, TAG purchased the Toyota dealership in Cranbrook. The global recession hit six months later, decimating all car sales, and then Chrysler filed for bankruptcy in April 2009."It was a coin toss whether we were going to have a franchise or not, at two of our four dealerships," Trotman says as a matter of fact. "But I had this quiet confidence that we would make it through."
He cites creating a strong leadership team, with a clearly defined long-term vision, as the key to making it through that turbulent period. Not one of his 140 employees left, despite the uncertainty.
Trotman married his wife Cindy in 2002, and often draws upon her background in counseling psychology in business. Their daughter Hannah was born in 2003, and their son Ty followed two years later.
The Trotmans have always loved children, and the idea of giving back. They are now looking forward to establishing a foundation with a focus on pediatrics, as well as continuing to lead the way with solid business practices at TAG.
With a laugh, Trotman says it's too soon to start planning the next generation of succession. He'll only say that each night when he tucks his children in, he tells them to "dream big" advice his 22-year-old self would have probably appreciated too.